KnowBrain (KB) [1] is an open source Dropbox-like knowledge repository with social features for informal workplace learning.
As such, KB can support, integrate and foster various collaborative learning processes related to daily work-tasks. KnowBrain is self-hosted, indicating that it can be hosted on the own servers within an enterprise, which ensures data privacy and gives direct control over the whole system. The main Dropbox-like user interface is visualized in Figure 1.
Share
Share and collaboratively structure knowledge
Access
Access knowledge via sophisticated content-and metadata-based search and recommendation
Discuss
Discuss artefacts by means of multimedia-enriched Q&A
Feature list
Collaboratively collect and structure knowledge
Reuse and share information within a single platform
Access information via search and intelligent recommendation mechanisms
Enable multimedia-enriched Q&A, discussions and chats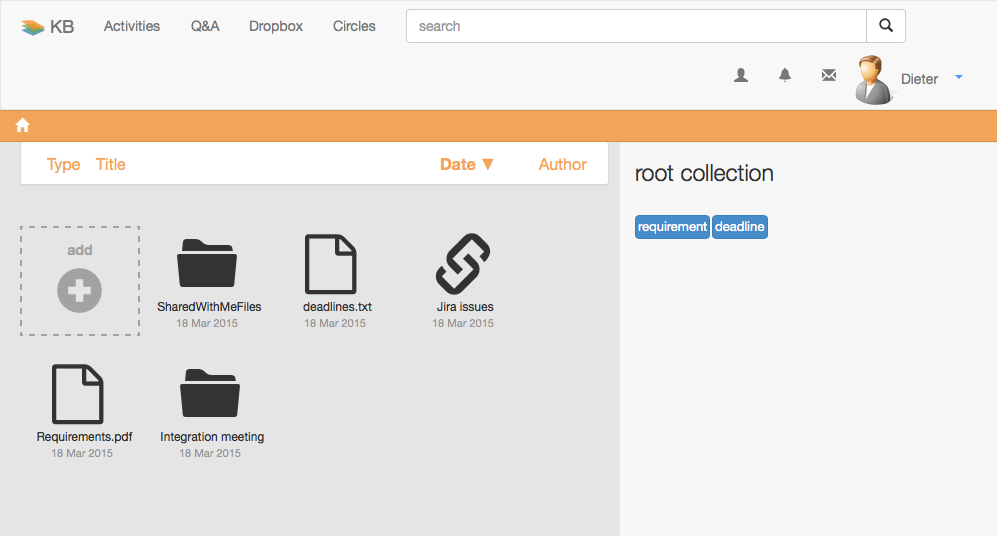 Figure 1: The main Dropbox-like user interface
Links
Github: https://github.com/learning-layers/KnowBrain
Social Semantic Server (SSS)
Tag recommender services
Learning scenario: [Individual and Collective Learning in Collaborative Knowledge Building](/scenarios/individual-collective-learning)
References
S. Dennerlein, D. Theiler, P. Marton, P. S. Rodriguez, J. Cook, S. Lindstaedt, and E. Lex, "Knowbrain: An online social knowledge repository for informal workplace learning," in Design for Teaching and Learning in a Networked World, Springer, 2015, pp. 509–512.

P. Seitlinger, T. Ley, D. Kowald, D. Theiler, I. Hasani-Mavriqi, E. Lex, and D. Albert, "Fluency-Consistency Tradeoff in Collaborative Information Search: An Experimental Study and Effective Recommender Approach," pp. under review, 2016.

S. Dennerlein, P. Seitlinger, E. Lex, and T. Ley, "Take up My Tags: Exploring Benefits of Meaning Making in a Collaborative Learning Task at the Workplace," in European Conference on Technology Enhanced Learning, 2016, pp. 377–383.