The SSS Dashboard is an application that allows end users to visualize and browse the data collected by the Social Semantic Server (SSS). It provides a set of visual abstractions suitable for learners and trainers to understand a workplace learning process according to the knowledge creation metaphor. The SSS Dashboard offers three visualizations (see Figure 1) that represent different abstractions for visualizing and browsing the SSS data, making special emphasis on the relationships between actors and artifacts.
Represent
Represent graphically the data collected from users interactions with learning tools
Offer
Offers meaningful abstractions out of the data collected by the SSS
Provide
Provide three visualizations that can be exploited for Learning Analytics
Feature list
The first visualization lists, and allows to filter, the events collected by the SSS.
The second visualization represents a configurable social network of the actors registered by the SSS.
The third visualization represents a tag cloud of the tags registered by the SSS.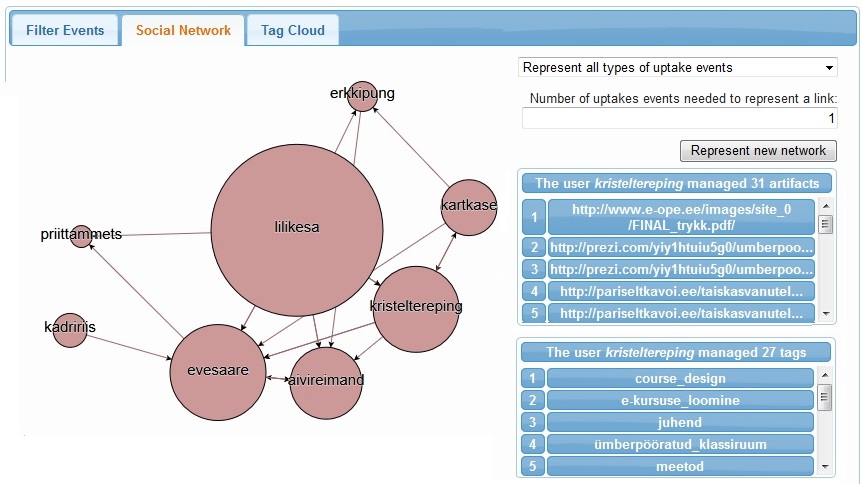 Figure 1: The social network visualization of the SSS Dashboard.
Links
References
A. Ruiz-Calleja, S. Dennerlein, T. Ley, and E. Lex, "Visualizing Workplace Learning Data with the SSS Dashboard," in Proceedings of the First International Workshop on Learning Analytics Across Physical and Digital Spaces co-located with 6th International Conference on Learning Analytics & Knowledge (LAK 2016), Edinburgh, UK, 2016, pp. 79–86 [Online]. Available at: Fulltext
A. Ruiz-Calleja, S. Dennerlein, V. Tomberg, T. Ley, D. Theiler, and E. Lex, "Integrating data across workplace learning applications with a social semantic infrastructure," in Proceedings of the 14th International Conference on Web-based Learning (ICWL 2015), Guangzhou, China, 2015, pp. 208–217. DOI: 10.1007/978-3-319-25515-6_19
A. Ruiz-Calleja, S. Dennerlein, V. Tomberg, K. Pata, T. Ley, D. Theiler, and E. Lex, "Supporting Learning Analytics for Informal Workplace Learning with a Social Semantic Server," in Proceedings of the 10th European Conference on Tecnology Enhanced Learning (EC-TEL 2015), Toledo, Spain, 2015, pp. 634–637. DOI: 10.1007/978-3-319-24258-3_76