Learning Layers project wins award for Research Excellence in Vocational Education and Training (VET)
As part of the European Vocational Skills Week 2018, the European Commission and the European Research Network on Vocational Education and Training have recognised the Learning Layers project for its excellence in research in VET.
The project first was selected for a the shortlist by an expert commission, and later won a public online voting. Tobias Ley, the scientific coordinator of the project, accepted the prize from Marianne Thyssen, European Commissioner for Employment, Social Affairs, Skills and Labour Mobility, who announced the winners in Vienna.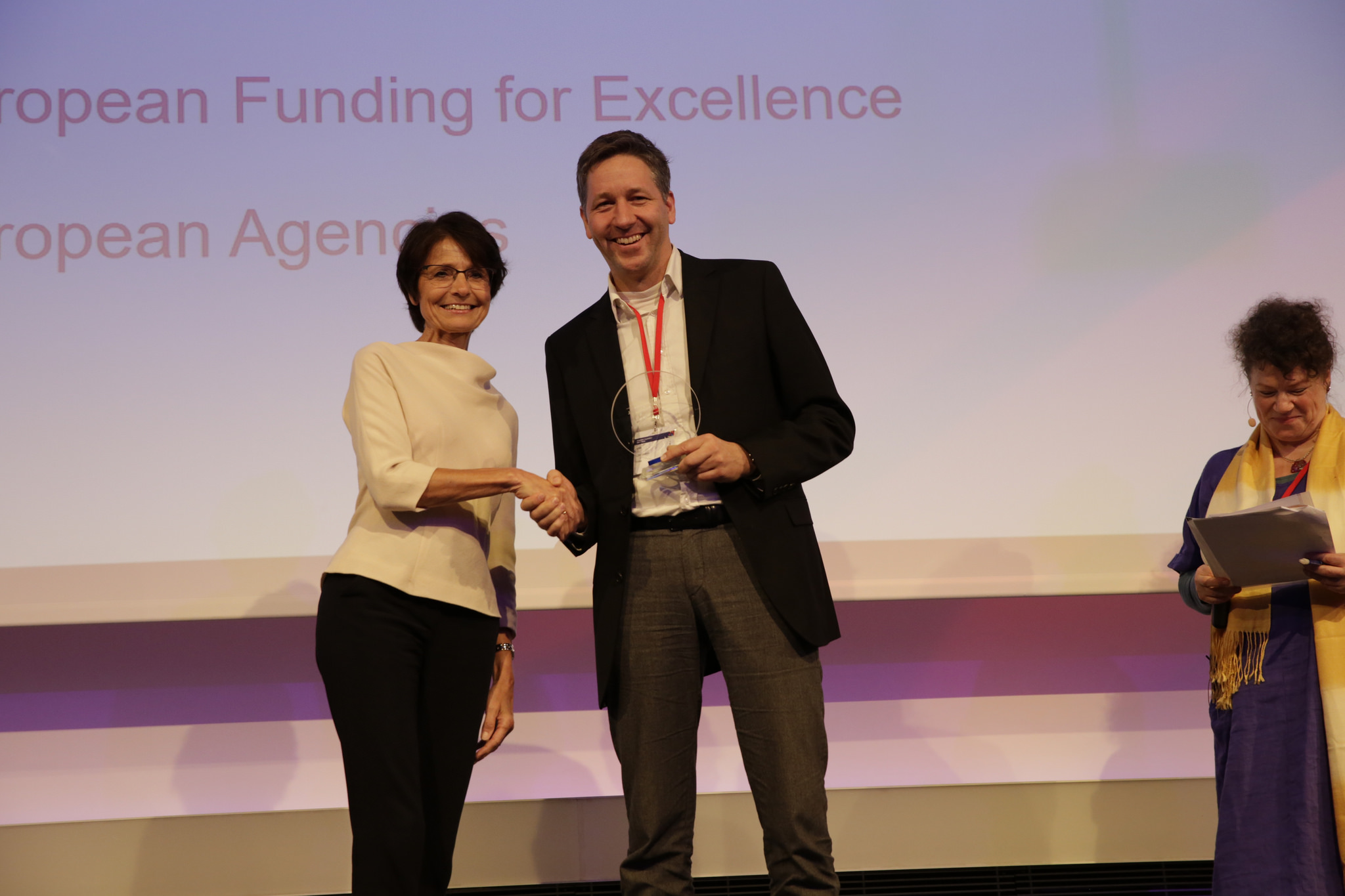 DG EMPL | Flickr
"This is a great achievement for the project and I would like to thank all partners who have helped to make this project such a great success. I am also very happy that this award recognises the impact the project has made well beyond research", says Tobias Ley.
The Learning Layers Project ran from 2012 to 2016. The project researched informal learning in the workplace and developed technology to support practice-based learning in Small and Medium sized Enterprises.
Building on this research, startups have been funded to develop the technology further, one of which has also recently won an award. Based on their participation in the project, one of the VET training centres in the construction industry recently decided to employ learning technology developed in the project in their training across all trades.